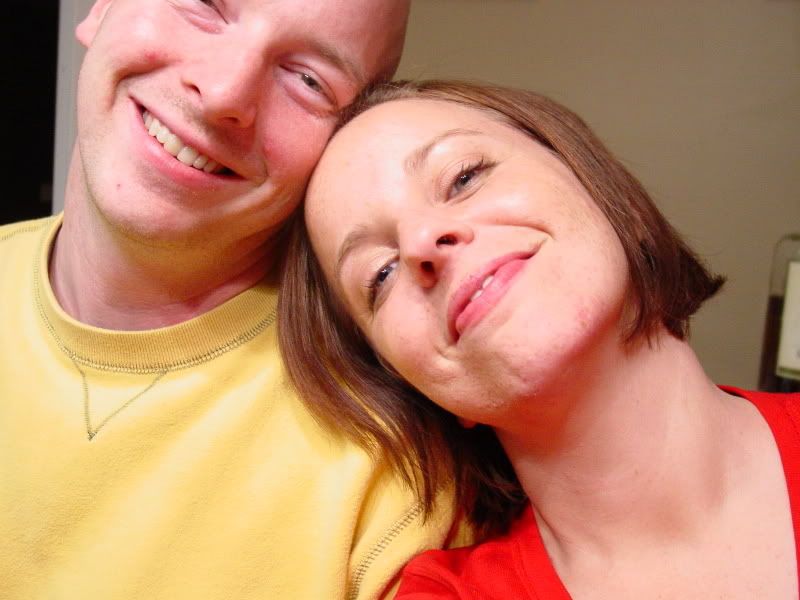 Merry Christmas from Joe & Mandy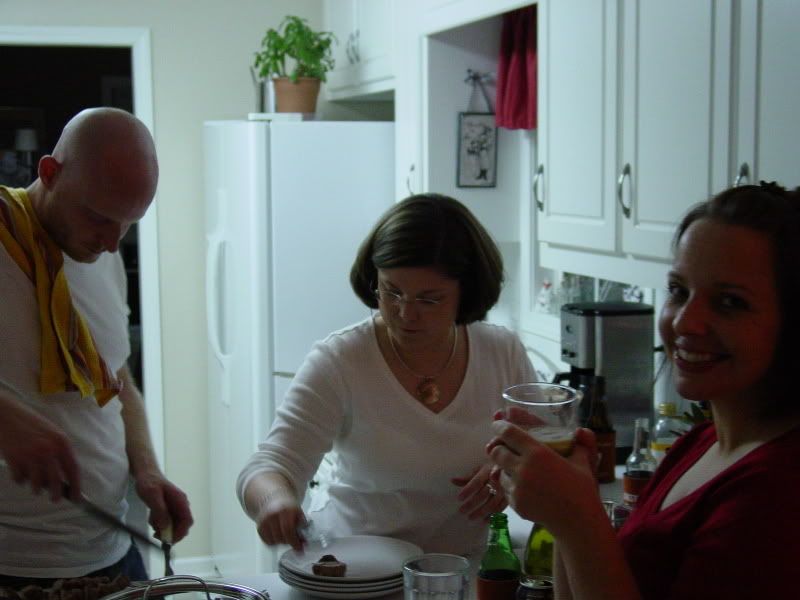 Preparing the feast.
Observe that I am merely drinking a White Russian and not helping in the least bit.
Mandy and Joe ornaments!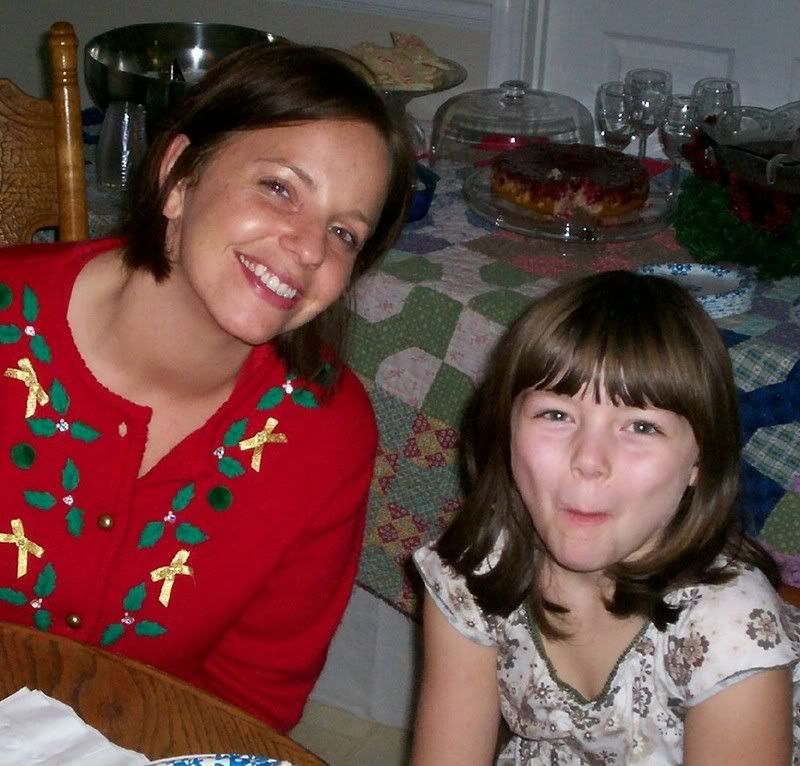 Me with my new haircut & Joe's niece, Cheyenne.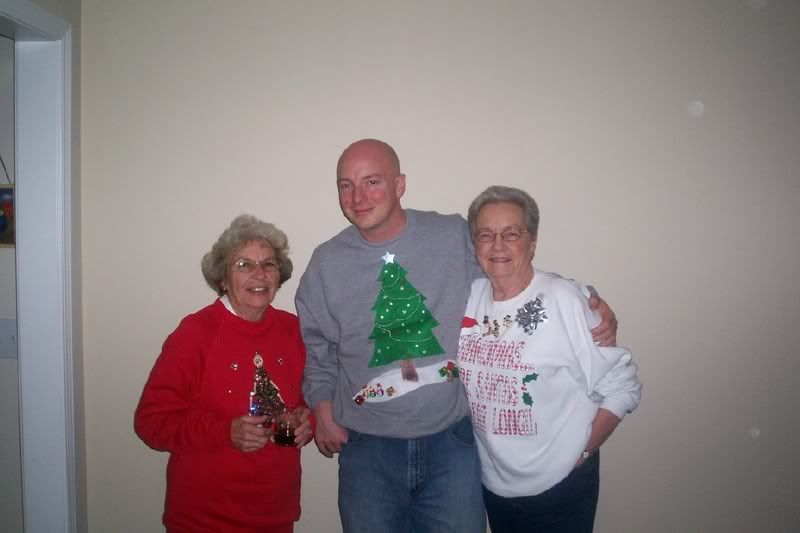 Joe with his grandmothers, Mary & June.
They're the BEST grandmas ever!
(notice Joe's tacky sweater I made him)